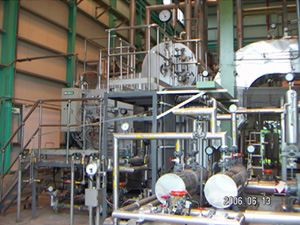 TD TYPE FULL-AUTOMATIC WATER TUBE BOILER

1.An interior water circulation system is adopted.
2.A low-pressure spray combustion system is adopted.
3.Energy-saving ; with high efficiency.
4.Minimized NOX and SOX, meeting the requirement of environmental protection.
5.The automatic control system ensuring easy operation.
6.The broader heat conducting area ensuring more than 88% efficiency under long-time operation.
7.Equivalent Evaporation: 2~18T/HR.