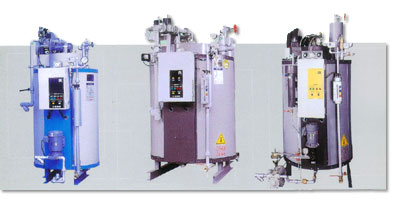 PROFILE OF STEAM BOILER

Steam dryness over 99%
This is because we use high performance steam/water separator as standard equipment.
Quick steam output after 3~5 minutes
Our boiler will reach preset pressure after 3~5 minutes. It avoids fuel consumption and saves waiting time.
Automatic drain device
On our OT-1000 up models, we design automatic drain device to prevent steam from boiling with water and save fuel.